Home Ordering Fax Orders
Fax Ordering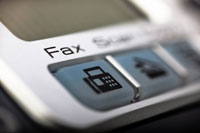 We offer a state of the art ordering system by virtue of a secured web site, designed specifically to your needs.  We can also receive your orders as digital transmissions of your proprietary ordering format. For clients who do not possess the means to use Internet based order systems, we can receive your purchase orders and specification via fax.
Your fax order is processed and converted into digital information to be fed directly to our CNC equipment. Although not as rapid as our online ordering systems, we still offer 24 hour turnaround of most parts.
If you would like to know more about how the Advanced Air ordering system can improve your turnaround times and ROI, please contact Steve Meyer at 561-845-8289.